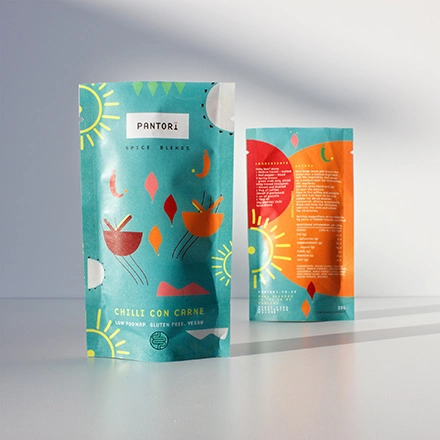 CHILLI CON CARNE SPICE BLEND
A BLEND BURSTING WITH RICH, SMOKY, WARM AND EARTHY FLAVOURS, INSPIRED BY THE CHILLI QUEENS OF SAN ANTONIO WHO SPARKED THE PEOPLE'S LOVE OF MEXICAN CUISINE.
WEIGHT: 25g
INGREDIENTS: Spices (cumin, chipotle chilli, smoked paprika, cayenne pepper, coriander, black pepper) ( 54% ), dark muscovado sugar, pink himalayan salt, cocoa powder, oregano
PRODUCED AND PACKAGED ON A PREMISES WHICH USES CELERY SEED
ALL OUR PACKAGING IS PAPER RECYCLABLE.
HAVE YOU HEARD OF THE CHILLI QUEENS?
A legendary story of young women who came together to the plazas of San Antonio to cook for crowds, from cattlemen to adventurers, who travelled far and wide for a taste of their Chilli Con Carne. The plazas were filled with excitement, with people roaming for tables as the big pots of chilli simmered over open fires. Music, dancing and laughter filled the night and no trip to San Antonio was ever complete without a "Bowl o' Red" from the unforgettable Chilli Queens.
They sparked the people's love for Mexican cuisine and their passion inspired us to create a spice blend bursting with rich, smoky, warm and earthy flavours. There is something special in bringing people together over a love of food and mirroring that same atmosphere from the nights at the plaza into people's home.