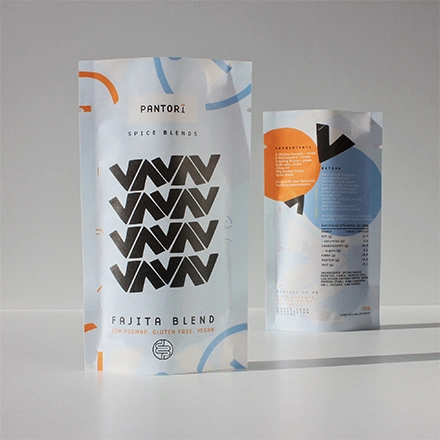 FAJITA SPICE BLEND
THE SPICY, CITRUSY ASPECTS OF FAJITAS OF THE PAST INSPIRED OUR RUSTIC BLEND WITH SWEET, SMOKY, SPICY & WARM FLAVOURS LIFTED WITH THE ADDITION OF LIME POWDER TO COMPLETE THE INSPIRATION FROM THE ORIGINAL MARINADE, FROM THE DAYS OF THE VAQUEROS.
WEIGHT: 20g
INGREDIENTS: Spices (smoked paprika, cumin, chipotle chilli, coriander, cayenne pepper, black pepper) (74%), pink himalayan salt, oregano, lime powder
PRODUCED AND PACKAGED ON A PREMISES WHICH USES CELERY SEED
ALL OUR PACKAGING IS PAPER RECYCLABLE.
THE VAQUERO
Everybody loves fajitas, but not everyone knows the history of the fajita.
There are two words that play a part in the story of the fajita, 'vaqueros' meaning 'cowboy' and 'faja' meaning 'belt'. The vaqueros would work on the ranches within the Rio Grande region of Texas, and part of their pay was the cheap cuts of the cattle including the head, offal, and meat trimmings, amongst these were skirt steaks (belt). An undesirable part of the cow, the meat was so tough that they marinated in lime juice to tenderise and began adding spices to flavour the meat. For many years, the fajita was unknown and only familiar to vaqueros, butchers and their families.
The spicy, citrusy aspects of fajita's of the past inspired our rustic blend with sweet, smoky, spicy & warm flavours lifted with the addition of lime powder to complete the inspiration from the original marinade. We hope the spice blend transports you to the canyons of the Rio Grande where the vaqueros would sizzle their marinated meats over an open fire under a backdrop of stars. The origin of the fajita really is as rustic as it gets.