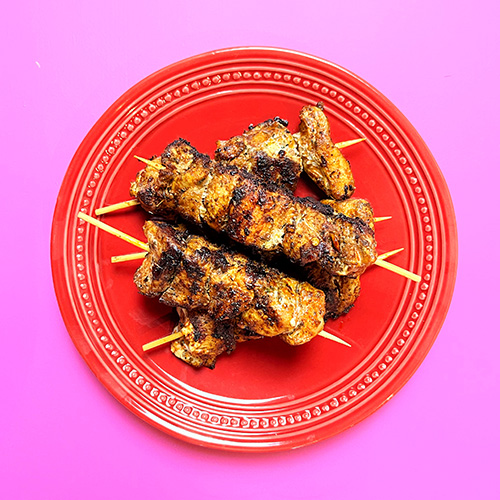 CHICKEN SKEWERS
SERVES: 4-5
INGREDIENTS:
4 or 5 Chicken Breasts (One per person)
2 Tbsp Oil
20g Pantori Cajun Spice Blend
Salt & Pepper to taste
METHOD
Soak your skewers in water and set aside.
Cut your chicken into 2cm cubes.
In a bowl toss the chicken in the oil & spice blend and leave to marinate for at least 10 minutes.
Thread the chicken pieces onto your skewers.
Heat a griddle pan over a medium heat and cook the skewers for 8-10 minutes, or until cooked through, turning every couple of minutes.