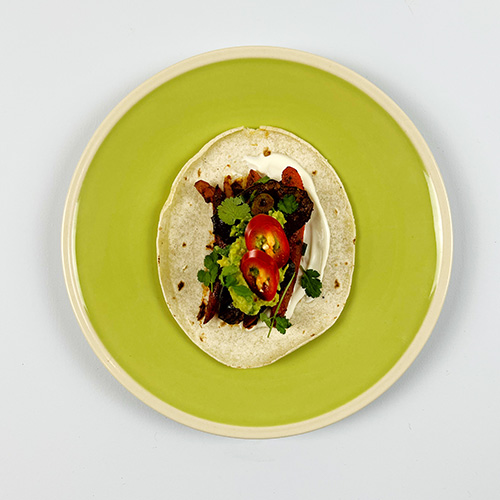 VEGGIE FAJITAS
SERVES: 4
INGREDIENTS:
2 Red or orange Peppers – sliced into strips
2 Tbsp Oil
1 Aubergine – cut into half moons
4 Spring onions – Green ends only – Sliced
1tbsp tomato puree
20g PANTORI Fajita spice blend
Salt & Pepper to taste
Serve with your favourite Low FODMAP Fajita accompaniments
METHOD
Pre-heat the oven to 180°C, line a baking tray with baking paper.
Toss the Aubergine in oil and a pinch of salt and pepper and spread evenly across the tray, roast in the oven for 12 minutes.
In the meantime, slice your peppers and spring onions and heat a large frying pan over a medium-high heat with 1tbsp oil.
Once the oil is hot add the sliced peppers and cook down for 2 minutes.
By this time your aubergine should be done, and you can add to the pan along with the spice blend and stir to fully coat.
Add the tomato puree and a splash of water - if it is still too dry add more water.
Sizzle for 5 minutes, stirring occasionally.
Add in the spring onions and stir just before serving.